An evening with..... Iestyn Davies!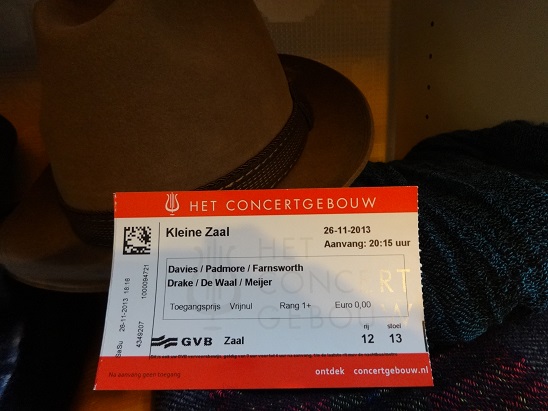 It's rather irregular for me to write a concert review in English on my blog.
But I'm trying now, because;
1. My notebook crashed and impossible to use Japanese fonts,
2. There are thousands of fans of Iestyn Davies and maybe the artist himself,
waiting for my review.
How come?
Because I am the lucky winner of Iesyn's offer to attend his concert in
Amsterdam celebrating Benjamin Britten's centenary birthday.
The programme comprises the songs composed by Purcell, Schurbert and
Britten.
"Wie jarig is, trakteert"
In Holland, it's very common that one provides a treat on his/her birthday to
his/her colleagues, classmates and teachers.
22nd of November is Benjamin Britten's birthday: he was born exactly one
hundred years ago.
On behalf of Britten (?), Iestyn provided a treat, which was a pair of concert
tickets! And I was the first person who reacted to his offer. It was almost like
reflection, and took me only a fraction of a second to respond.
It says "Everything sounds more beautiful in the Concertgebouw". I agree 100%
Five Canticles van Britten met tenor Mark Padmore @ the Concertgebouw
di 26 november 20:15 - 22:05
Musici
Iestyn Davies (countertenor)
Mark Padmore (tenor)
Marcus Farnsworth (bariton)
Julius Drake (piano)
Jasper de Waal (hoorn)
Lavinia Meijer (harp)
Programma
Purcell - Music For a While (uit 'Oedipus, King of Thebes'), Z. 583/2 (arr. M. Tippett /
W. Bergmann)
Purcell - Sweeter than Roses (uit 'Pausanias, the Betrayer of his Country'), Z. 585/1 (arr. B. Britten)
Purcell - Full Fathom Five (uit 'The Tempest'), Z. 631/6 (arr. T. Adès)
Schubert - Der Schiffer, D 536
Schubert - Auf der Donau, D 553
Schubert - Nachtstück, D 672
Schubert - Auf dem Strom, D 943
Britten - Canticle I, op. 40 'My Beloved Is Mine And I Am His'
Britten - Canticle II, op. 51 'Abraham and Isaac'
Britten - Canticle V 'The Death of Saint Narcissus', op. 89
Britten - Canticle IV 'The Journey of the Magi', op. 86
Britten - Canticle III, op. 55 'Still Falls the Rain'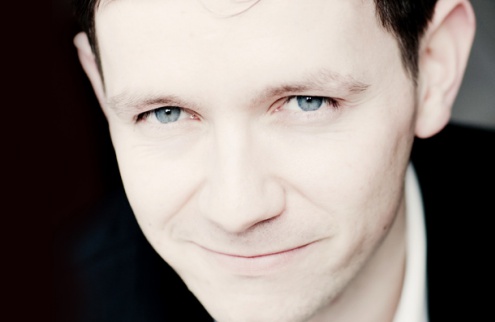 James McAvoy? No, it's our Iestyn!
The concert started with Henry Purcell's (1659 - 1695) Music for a While, which
is one of my favourite English songs and that's why my blog has the same title.
Coincident? No, I'd rather like to believe in so-called meaningful coincidence,
according to Carl Gustav Jung's definition of synchronicity.
Accompanied on the modern piano by Julius Drake, this version of Music for a
While sounds quite unfamiliar to me. Is it because of modern tuning pitch and
arrangement?
This one does not sound melancholic, nor has a sort of "healing effect" as one
might expect.
Usually I can't stop my tears running, when I listen to this song sung live.
But this version gives me totally different impression; sort of muscular strength
and optimism overwhelm despair and hope.
It's not only because of modern instrument and arrangement, but also Iestyn's
voice and the way he sings, I guess. I like his fully balanced and "mannish" voice,
which is rather unique for a countertenor. I was just astonished by the combination
of his rendition and this modern arrangement. It's a kind of revelation.
The following two Purcell songs were also modern-arranged by Britten and Adès
(the latter especially for Iestyn?). I think I need some time to digest them,
or have to listen repeatedly to appreciate them. Even to my conservative Purcell-
oriented ears, Iestyn's voice, mellow and powerful at the same time, was a
gorgeous treat, though.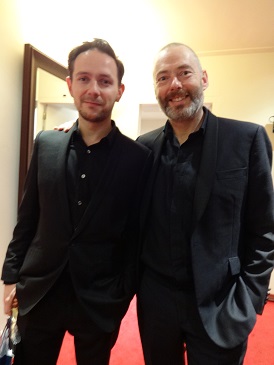 Iestyn and Marc
The next group of songs in the first part of the concert programme were Schubert's sung by Marcus Farnsworth and Marc Padmore, accompanied by Hornist Jasper de
Waal. The both singers sang convincingly with full mighty voices. But I'm puzzled
why Schubert songs are included in the programme....
The second part after interval was the main programme: Benjamin Britten's
5 Canticles.
I listened to Canticles just a few days before the concert for the first time.
That was the video featuring the same pianist and singers except Marc Padmore
(Ian Bostridge), an ideal reference material.
Listening to the Canticles live is of course much more impressive.
They are sung in a way like a chamber opera: dramatic, expressive and poetic.
But the Kleine zaal (Small hall) of the Concertgebouw is too small for the great
singers' voices. Thrilling and emotional climax scenes sound little too loud and
not pure enough because of the resounding acoustics of the round shaped hall
and the dome roof. The Kleine zaal has a nice intimate atmosphere, but these
singers should deserve much bigger hall with better acoustic quality like the
Grote zaal of the Concertgebouw.
Marc Padmore impresses the audience utterly with his Evangelist-like convincing
way of singing. No wonder that all the Canticles CDs are sold out after concert.
One of the strongest points of Iestyn, which distinguishes him from many other countertenors, is his voice projection. Its range is wide and far, so you can hear
him clealy at any corner of big halls and operahouses.
And his voice stability is incredible, so you can listen care-free, which means
a pure delight to enjoy music.
Yes, I really enjoyed the evening!
Thank you Iestyn, thank you Benjamin!.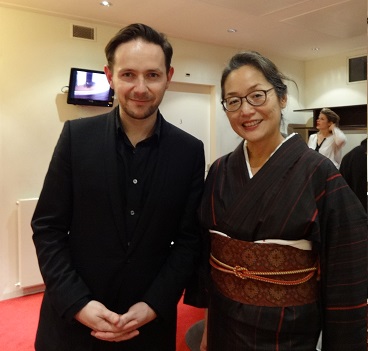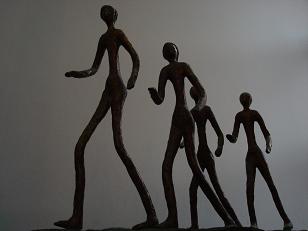 コンサート、オペラ、映画、着物、ヴァカンスなど非日常の悦しみをつづります。

by didoregina
プロフィール
名前:レイネ
別名: didoregina
性別:女性
モットー:Carpe diem

オランダ在住ですが、国境を越えてベルギー、ドイツのオペラやコンサートにも。
ハレのおでかけには着物、を実践しています。
音楽、美術、映画を源泉に、美の感動を言葉にしていきます。



最新のコメント
以前の記事
2018年 04月
2018年 03月
2017年 11月
2017年 10月
2017年 08月
2016年 11月
2016年 09月
2016年 08月
2016年 03月
2016年 02月
2016年 01月
2015年 12月
2015年 10月
2015年 09月
2015年 06月
2015年 04月
2015年 02月
2015年 01月
2014年 12月
2014年 11月
2014年 10月
2014年 09月
2014年 08月
2014年 07月
2014年 06月
2014年 05月
2014年 04月
2014年 03月
2014年 02月
2014年 01月
2013年 12月
2013年 11月
2013年 10月
2013年 09月
2013年 08月
2013年 07月
2013年 06月
2013年 05月
2013年 04月
2013年 03月
2013年 02月
2013年 01月
2012年 12月
2012年 11月
2012年 10月
2012年 09月
2012年 08月
2012年 07月
2012年 06月
2012年 05月
2012年 04月
2012年 03月
2012年 02月
2012年 01月
2011年 12月
2011年 11月
2011年 10月
2011年 09月
2011年 08月
2011年 07月
2011年 06月
2011年 05月
2011年 04月
2011年 03月
2011年 02月
2011年 01月
2010年 12月
2010年 11月
2010年 10月
2010年 09月
2010年 08月
2010年 07月
2010年 06月
2010年 05月
2010年 04月
2010年 03月
2010年 02月
2010年 01月
2009年 12月
2009年 11月
2009年 10月
2009年 09月
2009年 08月
2009年 07月
2009年 06月
2009年 05月
2009年 04月
2009年 03月
2009年 02月
2009年 01月
2008年 12月
タグ
バッコスの信女
マレーナ・エルンマン
ヘンデル
バッグ
着物
クイーン
ダニエル・クレイグ
ラファエル前派
オペラ
ヴィヴァルディ
アート
ヨット
ルトガー・ハウアー
映画
コンサート
パーセル
カウンターテナー
ヨハネット・ゾマー
帽子
バロック
最新のトラックバック
カテゴリ
全体
バロック
映画
オペラ実演
オペラ映像
オペラ コンサート形式
着物
セイリング
コンサート
美術
帽子
マレーナ・エルンマン
イエスティン・デイヴィス
クイーン
CD
20世紀の音楽
旅行
料理
彫金
ビール醸造所
ベルギー・ビール
ハイ・ティー
サイクリング
ダンス
ハイキング
バッグ
教会建築
カウンターテナー
演劇
未分類
検索
ファン
記事ランキング
ブログジャンル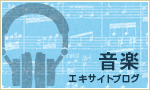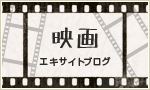 画像一覧