Nico Muhly's "Sentences" reviewed
After the world premire at the Barbican 2 weeks ago, I attended the concert
again in Cologne to "review" Nico Muhrly's "Sentences".
One can hardly make a fair judgement of a new piece after listening to it only
once. I needed to ruminate and resume it before making the final verdict.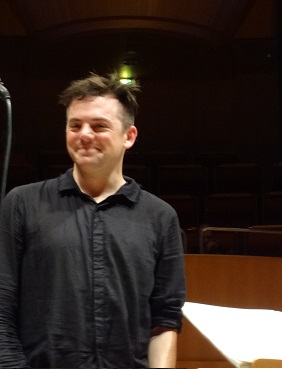 @ Kölner Philharmonie on 21 June 2015
Iestyn Davies Countertenor
Lawrence Power Viola
Britten Sinfonia
Nico Muhly Dirigent
Antonio Vivaldi
Stabat Mater f-Moll RV 621
für Alt und Streicher
Benjamin Britten
Lachrymae. Reflections on a song of John Dowland op. 48a (1976)
für Viola und Streicher
Igor Strawinsky
Concerto en Ré (1946)
für Streichorchester
Nico Muhly
Sentences (2015)
The concert programme at the Kölner Philharmonie was slightly different from
that at the Barbican: instead of Dowland's If my complaints could passions move,
it started with Vivaldi's Stabat Mater and ended before the interval with Stravinsky's Concerto.
I think this programme is a logical choice to make ultimate use of this particular
hall in Cologne, which is rather huge but the acoustics are marvellous, nearly the
most perfect for not only symphonic music but also vocal recitals.
From the very beginning of the note, Iestyn Davies' voice sounded smoother and
brighter than ever. He sang as if he was telling us the story of Holy Mother
convincingly with deep emotion but with some kind of coolness like an evangelist.
He must have been one of the eyewitnesses of the Crucifixion.
Britten's Lachrymae was chosen for the both concerts at the Barbican and in Cologne.
Although it has the subtitle "Reflections on a song of John Dowland", it went very
well without preceding Dowland's song. Lawrence Power was a powerful viola soloist
and together with the other strings it formed an excellent ensemble: graceful and
colourful performance.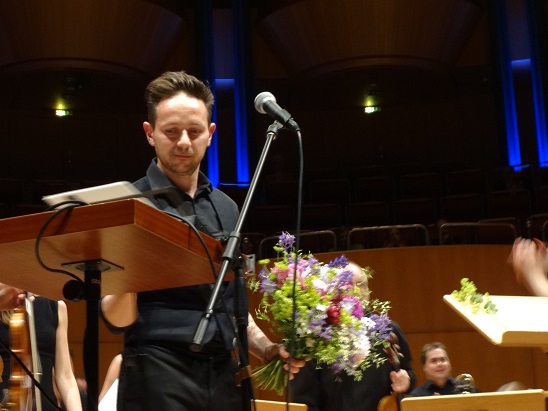 During the interval, Iestyn Davies came on the stage to prepare some equipment
for the next piece; he set and tested the microphone and the sound looping machine
carefully, but this time he seemed less nervous than 2 weeks ago.
Yes, I knew how the music of Sentences would sound and what it went about.
A sort of monologue opera about the life of Alan Turing, the father of computer,
who decoded the Enigma Code during the WW II. Earlier this year, I watched The Imitation Game, a suspense film based on historical facts and a fiction about him.
I enjoyed this very thrilling film and of course Cumberbatch was playing the role of Cumberbatchy person brilliantly.
Nico Muhrly's piece consists of 7 parts which all made out of kind of poems, narrated
by Turing telling his fragmented memories. The memories are such personal things
that they never tell the objective truth. The libretto by Adam Gopnik's sounds to me
like a sad attempt to recall of visions lost in dreams and nightmares.
The music composed by Muhly, on the other hand, sounds easier to listen: no ugly dissonance nor unnecessary and irritating combination of chords, but clear-cut
lines.
Nico composed this piece for the voice type countertenor, especially for Iestyn.
That's so obvious that Nico knows the best part of Iestyn's voice range and how
it sounds most beautifully in some vowels. An ideal piece for Iestyn, and Iestyn
should be an ideal singer for Nico.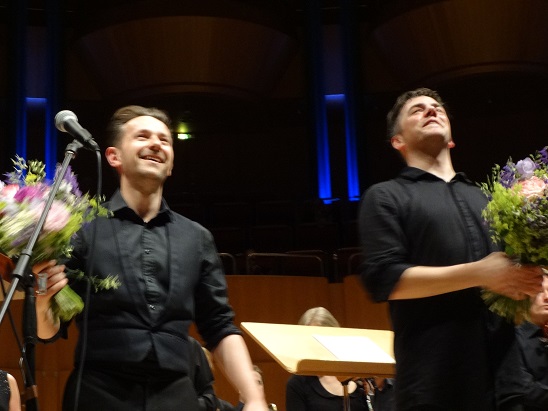 It was a magical experience to hear this piece again in Cologe; it soudend like a
totally different one from that I had heard 2 weeks ago. Thanks to remarkable
acoustics of this hall, this time music was much more phenomenal.
The low string section sounded sublimely and the high notes of celesta played by
Nico himself sounded more crystal-like and sharp. Here in this hall every single
sound of instruments is as if almost visible and touchable.
This percetion and the resonance of estyn's voice aroused me blisfull feeling.
What a triumphant achieved by two boys, Nico and Iestyn!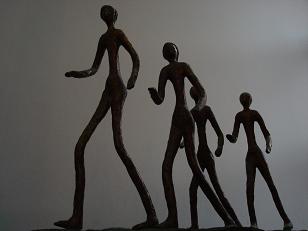 コンサート、オペラ、映画、着物、ヴァカンスなど非日常の悦しみをつづります。

by didoregina
S
M
T
W
T
F
S
1
2
3
4
5
6
7
8
9
10
11
12
13
14
15
16
17
18
19
20
21
22
23
24
25
26
27
28
29
30
31
プロフィール
名前:レイネ
別名: didoregina
性別:女性
モットー:Carpe diem

オランダ在住ですが、国境を越えてベルギー、ドイツのオペラやコンサートにも。
ハレのおでかけには着物、を実践しています。
音楽、美術、映画を源泉に、美の感動を言葉にしていきます。



最新のコメント
以前の記事
2017年 11月
2017年 10月
2017年 08月
2016年 11月
2016年 09月
2016年 08月
2016年 03月
2016年 02月
2016年 01月
2015年 12月
2015年 10月
2015年 09月
2015年 06月
2015年 04月
2015年 02月
2015年 01月
2014年 12月
2014年 11月
2014年 10月
2014年 09月
2014年 08月
2014年 07月
2014年 06月
2014年 05月
2014年 04月
2014年 03月
2014年 02月
2014年 01月
2013年 12月
2013年 11月
2013年 10月
2013年 09月
2013年 08月
2013年 07月
2013年 06月
2013年 05月
2013年 04月
2013年 03月
2013年 02月
2013年 01月
2012年 12月
2012年 11月
2012年 10月
2012年 09月
2012年 08月
2012年 07月
2012年 06月
2012年 05月
2012年 04月
2012年 03月
2012年 02月
2012年 01月
2011年 12月
2011年 11月
2011年 10月
2011年 09月
2011年 08月
2011年 07月
2011年 06月
2011年 05月
2011年 04月
2011年 03月
2011年 02月
2011年 01月
2010年 12月
2010年 11月
2010年 10月
2010年 09月
2010年 08月
2010年 07月
2010年 06月
2010年 05月
2010年 04月
2010年 03月
2010年 02月
2010年 01月
2009年 12月
2009年 11月
2009年 10月
2009年 09月
2009年 08月
2009年 07月
2009年 06月
2009年 05月
2009年 04月
2009年 03月
2009年 02月
2009年 01月
2008年 12月
タグ
着物
パーセル
オペラ
ヨハネット・ゾマー
マレーナ・エルンマン
ルトガー・ハウアー
クイーン
ラファエル前派
バロック
コンサート
バッコスの信女
帽子
ヴィヴァルディ
ヨット
ダニエル・クレイグ
ヘンデル
カウンターテナー
バッグ
映画
アート
最新のトラックバック
カテゴリ
全体
バロック
映画
オペラ実演
オペラ映像
オペラ コンサート形式
着物
セイリング
コンサート
美術
帽子
マレーナ・エルンマン
イエスティン・デイヴィス
クイーン
CD
20世紀の音楽
旅行
料理
彫金
ビール醸造所
ベルギー・ビール
ハイ・ティー
サイクリング
ダンス
ハイキング
バッグ
教会建築
カウンターテナー
演劇
未分類
検索
ファン
記事ランキング
ブログジャンル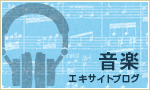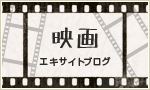 画像一覧